Virtual Mock Interview Program
Mock Interviews for Winter Semester begin the week of January 23 and run thru April 7.
A mock interview is a practice job interview with a professional that mirrors an actual interview with a company. It is a simulation of a real job interview, allowing students to practice for an interview and receive feedback on interviewing skills.
A mock interview helps you learn how to answer difficult questions, develop interview strategies, improve your communication skills, and reduce your stress before an actual job interview. When you review your mock interview with the professional interviewer, you can modify your responses and interview behavior, if necessary, to become more successful. This virtual mock interview program allows students to participate in mock interviews with our employer volunteer partners.
Details
All sign-ups for the Career Services Virtual Mock Interview Program are done on Handshake.
Sign-up begins 2 weeks prior to each mock interview date.
Each mock Interview session is 45 minutes per person and includes a practice interview and a resume review with a recruiting professional.
Wayne State University students and alums are invited to participate in the program (must have a Handshake account).
Connect with the recruiting professional, on the day and time you choose, via the link provided when you select your mock interview time on Handshake.
---
Student Instructions
View Mock Interview dates
Log into your Handshake account with your WSU Access ID and password/email. You must post a resume in your account to participate and to have it reviewed.
Click your account icon in the upper-right corner of the screen, then click My Meetings from the dropdown in the menu.
The page will default to Employer meetings – click the On-Campus Interviews tab in the upper-left corner of the page.
A list of any available interviews and mock interviews will appear.
Steps to Sign-up
Review the list of companies marked with WSU Career Services Virtual Mock Interview Program.
Note the Interview Dates and the Application Deadlines (the sign-up deadline).
Identify any interview date with any company that works best with your schedule, and click on the company name.
Under Related Job, click on Career Services Virtual Mock Interview Program.
Click on Quick Apply and then Submit Application.
Handshake will send you an email with a link to select a mock interview time slot for your chosen date. 
Once you select your time slot, a meeting link will appear. Mark your calendar with the day, time, and meeting link to participate in the mock interview.
NOTE: On the day and time you selected, use the meeting link to connect with the recruiting professional and begin your practice interview. If you don't see a time slot that works with your schedule, go back into the interview list and select a different date.
---
Employer partners
Welcome to our Winter 2023 Employer Volunteer Partners...
The Detroit Lions are a professional American football team based in Detroit. The Lions compete in the National Football League as a member of the National Football Conference North Division. The team play their home games at Ford Field in Downtown Detroit.
Colliers Engineering & Design, an affiliate of Colliers, is a trusted provider of multi-discipline engineering and architecture, design and consulting services to public and private sector clients. Headquartered in Red Bank, New Jersey with offices throughout the United States, we specialize in providing a comprehensive suite of services including civil/site, architecture, transportation, survey/geospatial, infrastructure, governmental, geotechnical/environmental, telecommunications, utilities/energy and project management. 
Axalta is a global coatings company focused on providing customers with innovative, colorful and sustainable solutions. With more than 150 years of experience in the coatings industry, Axalta continues to find ways to serve more than 100,000 customers with the finest coatings, application systems and technology.
AAA provides more than 61 million members with automotive, travel, insurance and financial services through its federation of 32 motor clubs and more than 1,000 branch offices across North America. Since 1902, the not-for-profit, fully tax-paying AAA has been a leader and advocate for safe mobility. Drivers can request roadside assistance, identify nearby gas prices, locate discounts, book a hotel or map a route via the AAA Mobile app. 
The Phillip Charles Group is a full-service staffing agency in Metro Detroit that specializes in placing people in positions that best suit their skills. They are a family-owned business specializing in staffing, consulting and search activities. 
Upbound Staffing leads and supports Autism Spectrum Disorder (ASD) initiatives throughout the State of Michigan to improve the economic integration, wealth, and independence of job seekers with autism. Our team partners with employers to fulfill their staffing needs with exceptional talent while paving a culture of inclusion through access, education, and advocacy. This is the next frontier of corporate social responsibility.
The School District of Collier County includes 50 schools, along with two charter schools, and including two postsecondary technical schools educating adult or dually-enrolled high school students. For the 2009-2010 school year, Collier County Public Schools received a school district grade of "A" from the Florida Department of Education – its second "A" in a row. Before that, the District had maintained a "B" grade since 2004, when district grades were first given.
AccelerateKID® teaches students grades K-8 about the latest S.T.E.A.M. (Science. Technology. Engineering. Arts. Math.) education including COMPUTER PROGRAMMING, GAME DESIGN, ROBOTICS and DIGITAL ARTS. All students also learn 21st-century skills including storyboarding, teamwork, critical and creative thinking, problem-solving, and presentation skills. We are committed to excellence in quality tech programming with our award-winning STEAM.org™ Accredited curriculum. We provide after-school programs at our own teaching facilities, in your schools or partnering with the local communities.
WM is North America's leading provider of integrated environmental solutions. We partner with our customers and communities to manage and reduce waste from collection to disposal while recovering valuable resources and creating clean, renewable energy. We are on a quest for environmental performance, a mission to maximize resource value, while minimizing – and even eliminating – environmental impact so that both our economy and our environment can thrive.
Merrillville High School is a public high school of the Merrillville Community School District located in Merrillville, IN. It has 2,194 students in grades 9th through 12th. Merrillville High School is the 24th largest public high school in Indiana and the 1,113th largest nationally. 
Born as a modest, door-to-door business during America's industrial age in the late 1800s, Western & Southern Life has since evolved into a nationwide financial services organization that helps meet complex financial needs. Through a growing staff of experienced financial representatives, Western & Southern Life provides customized life insurance, retirement and investment solutions.
Northeast MI Community Mental Health is a 4 county agency serving the mental health and developmental disability needs of the residents who reside in Alpena, Alcona, Montmorency, and Presque Isle. We serve those individuals diagnosed with a severe and persistent mental health condition (adults), serious emotional disturbance (children) or developmental disability. We are located on the beautiful shores of Lake Huron.
Steelcase leads the way in creating great experiences by offering a range of architecture, furniture and technology products and services designed to help people reach their full potential. Together with our partners, we design spaces to help people work, learn and heal.
TQL connects customers with shipping needs with carriers that have the available capacity and service offerings.We work with a network of more than 130,000+ carriers to create greater supply chain efficiencies for our customers. This network, combined with our industry leading technology and unmatched service, has been the key to our growth, plain and simple.
Fox Run is a not-for-profit community, managed by Erickson Senior Living and supported by National Senior Campuses (NSC) Inc., the largest independent board of continuing care retirement communities in the nation.
 
Leo Burnett is a communications agency powered by its HumanKind operating system, with the belief that creativity, data and technology work together to transform human behavior and drive prosperity for clients.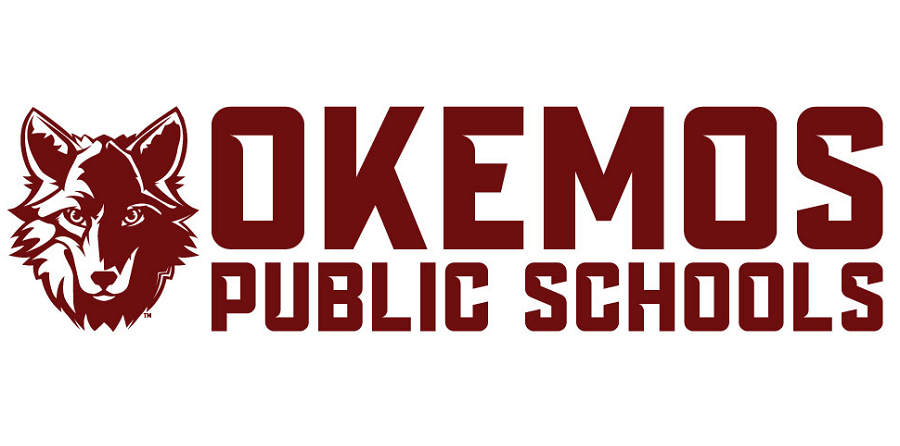 The Okemos Public School District is a suburban school district of approximately 4000 K-12 students located adjacent to Michigan State University and Michigan's capital city, Lansing. The district is known as a high performing and high achieving district with all elementary and secondary schools achieving a grade of "A" on the Michigan School Report Card. The district's focus on educational excellence extends to all areas of the curriculum--including academics, athletics, visual and performing arts, and extra-curricular opportunities.
Michigan Education Corps works with students age three through grade eight, ensuring each one has a chance to succeed. We do this because the facts don't lie—if a student is proficient in reading and math, the future looks a whole lot brighter for them. Since 2012, we've provided reading or math tutoring to over 14,000 Michigan children.

Aptiv is a global technology leader, with more than 190,000 people across 127 manufacturing facilities and 12 major technical centers worldwide. With a presence in 46 countries, we address mobility's toughest challenges through our deep software and systems integration expertise, delivering market-relevant solutions for our customers.
When it comes to spark plugs, NGK is the World Leader. Makers of spark plugs for virtually every automotive, motorcycle, marine and small engine application, NGK dominates. Starting with a single product in 1936, NGK's extraordinary growth can be attributed to a philosophy of manufacturing the product where it is going to be used. In fact, a substantial number of NGK Spark Plugs and oxygen sensors sold in the United States are made right here in America. One of the benefits of this approach is the ability to work closely with manufacturers in developing products tailored specifically to their needs. The most tangible manifestations of the success of this philosophy have been the construction of fourteen factories in eight nations throughout the world, as well as NGK Spark Plugs being specified as original equipment by the majority of the world's auto manufacturers.
Hollingsworth LLC, founded in 1991 and headquartered in Dearborn, Michigan, is a true success story as a leading Native American 3PL warehousing and contract logistics provider. With more than 30 years of operational excellence, Hollingsworth has grown to more than 4,000 employees across 30+ US-based locations, with over 10 million square feet of warehouse and production space, supporting over 550 million pieces shipped annually. Our focused verticals include Automotive, Aerospace, Government, Industrial and Retail.