Virtual Mock Interview Program
Virtual Mock Interviews begin September 18, 2023, and run through April 5, 2024.
This virtual mock interview program allows students to practice interviewing with our professional employer volunteer partners.
A mock interview is a practice job interview with a professional that mirrors an actual interview. It's a simulation, allowing students to practice and receive feedback on interviewing skills and resume writing.
Mock interviews help you learn how to answer difficult questions, develop interview strategies, improve communication skills, and reduce stress before an actual job interview or career fair. When you review your mock interview session with the professional, you can modify your resume and interview responses and behaviors, if necessary, to become more successful. 
Program Details
You must have a resume saved to your Handshake account to sign up for a virtual mock interview.
All Mock interviews take place 2 days after the application date!
All Career Services Virtual Mock Interview Program sign-ups can be done on the Handshake Mobile App.
Each mock Interview session is 45 minutes per person and includes a practice interview and a resume review with a recruiting professional.
You will receive an email from Handshake to select your interview time. (Check your junk/clutter/spam folder if you don't).
Connect with the mock interviewer on the day and time you choose via the link provided when you select your mock interview time on Handshake.
Wayne State University students and alum are invited to participate in the program (must have a Handshake account).
---
Student Step-by-Step Instructions
Step 1. Download the Handshake mobile app and log in.
Step 2. View Mock Interview dates 
Click Jobs on the bottom menu.
In the top search box, enter the words WSU Mock Interview.
Review the list of companies marked with WSU Career Services Virtual Mock Interview Program.
PRO TIP: Sort results by Application Deadline to have the soonest mock interview sessions at the top.
Step 3. Sign up for your Virtual Mock Interview 
ALL MOCK INTERVIEWS TAKE PLACE 2 DAYS AFTER THE APPLICATION DEADLINE FOR EVERY COMPANY.
To sign up, click on QUICK APPLY. You must have a resume saved to your profile to sign up.
Handshake will email you a link to select a mock interview time.
Select your time slot and a meeting link will appear.
Mark your calendar with the date, time, and meeting link to participate in your virtual mock interview.
Pro Tip: Check your junk/clutter/spam folder if you don't see the email. 
NOTE: On the day and time you selected, use the meeting link to connect with the interviewer and begin your practice interview.
If you don't see a time slot that suits your schedule, return to the mock interview list and select a different date.
---
Employer partners
Welcome to the 2023-2024 school year Employer Volunteer Partners. 
Matrix Human Services, a 501(c)3 organization, has served the Detroit community and surrounding areas for well over 100 years. The League of Catholic Women led the way in 1906 with a vision and mission to fight poverty. Today, our mission remains the same as we continue to touch hearts and change lives in our community. With programs at more than 30 locations, Matrix Human Services serves more than 20,000 individuals and families each year.

Built in Denver, CO, Ibotta is a free app that gets users cash back on groceries, online shopping, and more. Through partnerships with brands and retailers like Walmart, Amazon, Kraft Heinz, P&G, and Target, we've delivered more than $1.4 billion in cumulative cash back to our users. Guided by our values and mission to Make Every Purchase Rewarding, we come to work energized by the business problems we solve, the technology we build, the innovative people we work (and have fun) with, and the consumers we get to help.
Parkview Health is a not-for-profit, community-based health system serving a northeast Indiana and northwest Ohio population of more than 895,000. With more than 13,000 employees, we're the region's largest employer. Our mission is to improve your health and inspire you to improve your well-being. We've served our communities since our early beginnings as Fort Wayne City Hospital in 1878. The Parkview Health system was formed in 1995, and our heritage of care and compassion continues today with nine hospitals and a network of primary care and specialty physicians.
Publicis Media harnesses the power of modern media through global agency brands CJ, Performics, Publicis Collective, Publicis Health Media, Spark Foundry, Starcom, and Zenith. A key business solution of Publicis Groupe, Publicis Media's digital-first, data-driven global practices deliver client value and drive growth in a platform-powered world. It is present in more than sixty countries with over 23,000 employees worldwide.
City Year helps students and schools succeed while preparing the next generation of civically engaged leaders who can work across lines of difference. Diverse teams of City Year AmeriCorps members provide support to students, classrooms, and the whole school. Schools that partner with City Year are up to two to three times more likely to improve in English and math assessments, and the more time students spend with AmeriCorps members, the more they improve on social, emotional, and academic skills— skills that help students thrive in school and contribute to their community.
Plastic Omnium is a world-leading provider of innovative solutions for more connected and sustainable mobility. The Group develops and produces intelligent exterior systems, high-added-value lighting systems, clean energy systems, and customized complex modules.
Wayne State University Police Department is committed to creating a safe and secure environment for the Warrior community. We provide the campus and Midtown neighborhood with police service 24 hours a day, 365 days a year. Our officers are highly trained, fully licensed by the Michigan Commission on Law Enforcement Standards, and are sworn peace officers under state law. Each officer is also commissioned as a Detroit police officer with full police authority within Detroit and has at least a bachelor's degree.
For more than a century, Eli Lilly has stayed true to a core set of values – excellence, integrity, and respect for people – that guide us in all we do: discovering medicines that meet real needs, improving the understanding and management of disease, and giving back to communities through philanthropy and volunteerism.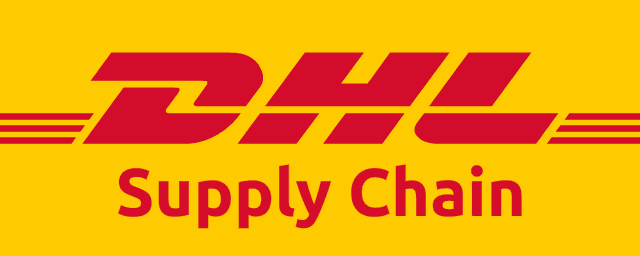 As the world's largest contract logistics specialist, we create a competitive advantage for customers through customized logistics solutions based on globally standardized warehousing, transportation, and integrated services components. We bring sector expertise, global scale, and local knowledge to design and manage supply chains from raw materials and manufacturing to finished goods delivery and return services.
Schneider is a premier provider of transportation and logistics services headquartered in Green Bay, Wisconsin, with offices in Chicago, Dallas, and many cities in between. Offering one of the broadest portfolios in the industry, Schneider's solutions include Regional and Long-Haul Truckload, Expedited, Dedicated, Bulk, Intermodal, Brokerage, Warehousing, Supply Chain Management, and Port Logistics.
The Troy Chamber exists to help create long-term economic vibrancy, vitality, and stability for Troy's business community. Representing more than 650 businesses, the Chamber serves as Troy's primary business information resource. By responding to members' needs, the Chamber can help companies to get connected and stay connected. With hundreds of meetings and programs each year, it's easy for members to make a connection.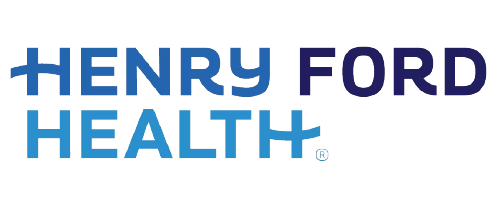 Henry Ford Health was founded in Detroit, Michigan, in 1915 by auto pioneer Henry Ford. Now one of the nation's leading comprehensive, integrated healthcare systems, it provides healthcare delivery and coverage and operates a $100 million research enterprise and a robust medical education and training program.
In 2009, Kent Displays launched the Boogie Board brand with the first reusable writing tablet using liquid crystal technology. Boogie Board has since expanded its product offering to create kid's toys, activities, and adult stationery products. Over the last decade, Boogie Board products have redefined writing and drawing for adults and kids—selling millions of reusable writing and creativity products in 40 countries worldwide.
The Michigan Department of Treasury collects, disburses, and invests all state monies. The Department advises the Governor on all tax and revenue policy, collects and administers over $20 billion yearly in state taxes, and safeguards the state's credit. The Department is also responsible for the fiscal health of Michigan's local governments and schools. In addition, the Treasurer invests over $65 billion of the State and school employees' retirement funds.